Hey all! Another edition of our newsletter here, where we breakdown whats happening under the hood at TrackTrade.
Why read about old trades? Get in on the action!
While its fun to read what already happened, why not get the alerts so that you can trade like this? It is risk free, no credit card required. See for yourself!
Product Improvements
Doubling to 200,000 transactions
We're excited to release in the next few days a huge improvement to our model and analysis. With some performance improvements under the hood, we are looking to double our processing to about 200,000 transactions into our predictive model. These are 200,000 transactions from the most successful NFT traders, which teach our model how to trade like a pro! In addition, we are adding a few more signals that will definitely improve its accuracy.
On deck: Better email alerts, your wallet, and price targets
We're working on a bunch of things to make you even more successful. The email alerts are going to better convey how you should trade, and soon we will incorporate the holdings in your wallet into the alerts so that you only get alerts that make sense based on what you currently own.
In addition, a much asked for service: price targets! Just like what analysts in the stock market provide, Track Trade's price targets will let you know what to price your holdings at for the best anticipated return. Watch out for it!
This Week's Sales
This past week was a bit tougher, primarily due to a few losses we'll discuss at the end. Looking forward to seeing what performance is like next week as we release our new models!
Total gain of 0.41 ETH
Owls: 102 Tokens, 2.18 ETH gain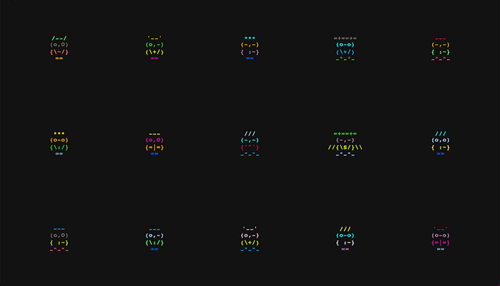 Bought 2023-03-04 03:21:59 at 7.95 ETH
Sold 2023-03-04 04:39:47 at 10.13 ETH
The Owls NFT Project minted 10,000 unique colorful owls last Friday. The collection had an impressive 9,200 eth volume and the floor price reached a high of.45 eth over the weekend. The Owls even caught the attention of Jack Butcher, the current darling of Web3 and creator of the Checks project.
TradeSage made a huge bet, buying over one hundred tokens, and it turned out to be a great bet.
Momoguro: Holoself: 26 Tokens, 1.4 ETH gain

Bought 2023-03-02 15:50:47 at 18.44 ETH
Sold 2023-03-02 15:59:11 at 19.84 ETH
Momoguro: Holoself generated over 12,000 sales worth US$7.6 million on the first day of its launch. NFTs will offer holders early access to the upcoming Uno Plane role-playing game. The Momoguro RPG is set to launch in the second quarter of 2023.
Trade Sage really believes in this collection, as it is actively buying and selling.
Hoodenza: 5 Tokens, 0.78 ETH gain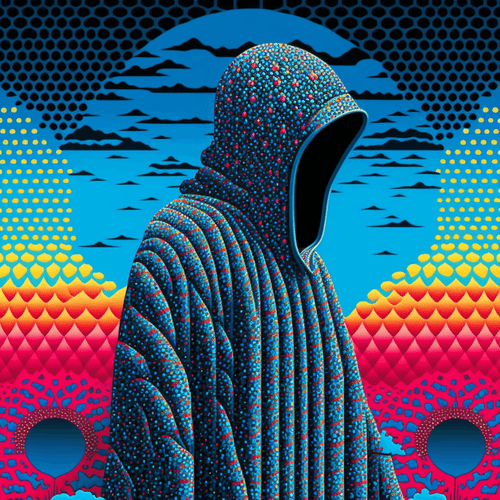 Bought 2023-02-26 05:46:11 at 0.58 ETH
Sold 2023-02-26 08:04:11 at 1.36 ETH
This collection of amazing artwork by iamyogi.eth tripled in value in its first week, and has stayed largely even since. Beautiful collection, and a great same-day gain for TradeSage!
MegaPunks: 84 Tokens, -0.93 ETH loss

Bought 2023-02-28 17:19:35 at 13.55 ETH
Sold 2023-02-28 19:20:59 at 12.63 ETH
Megapunks are coming to Ordinals. Allowlist will be Megapont Ape Club holders with a small public FCFS token. MΣGACOIN is the token for the web3 community on Stacks. It is designed to prevent inflation and ensure stability. Users can obtain it through mining or trading on an exchange.
Had TradeSage waited another day or so, it would have doubled its money!
The Weirdo Ghost Gang: 61 Tokens, -2.03 ETH loss

Bought 2023-03-04 03:16:47 at 28.06 ETH
Sold 2023-03-04 04:19:35 at 26.03 ETH
Weirdo Ghost Gang, aka, Lil Ghost, is one of the most popular PFP projects and Web3 brands among Asian NFT players, bringing together community members mainly from Generation Z and Alpha Generation, and gathering the strongest community consensus.
Trade sage make a HUGE bet on these, and while the floor fell just a few points, by betting on 61 tokens it was a significant loss.
Utopia Avatars: 90 Tokens, -2.95 ETH loss

Bought 2023-02-21 16:10:35 at 16.65 ETH
Sold 2023-02-27 00:39:47 at 13.69 ETH
From a group founded by Maria Bravo, Alejandro Saez and Javier Garcia with an advisory board of Deepak Chopra, Randi Zuckerberg, Pepe Bastón, Eva Longoria, Faze Banks, Desiree Ansari and Maha Abouelenein, the collection intends to bridge the gap between the digital and physical by providing both tangible and virtual opportunities for all of its holders.
This was a rare miss – TradeSage sold too early on this collection! If it held on to it today it would have more than doubled its money!
This Week's Buys
PROOF Collective: 2 Tokens, 32.28 ETH

We can't deny it: the concept of identity ⁠— and questioning it ⁠— is and will remain among the most intriguing capabilities as blockchain technology continues its evolution through modern society's financial and cultural landscapes.

With the help of co-founder and designer-illustrator Justin Mezzell and the rest of the Proof team, the Collective grew into a Web3 player no one can ignore.

That project has now grown to include Moonbirds Oddities, a 10,000-piece collection of Moonbird-derived NFTs designed by the successful NFT artist Gremplin, with a sales volume of 15,219 ETH ($25,999,530.84, as of writing).
Momoguro: Holoself: 17 Tokens, 14.23 ETH

TradeSage is selling – and buying! – this collection. We shall see.